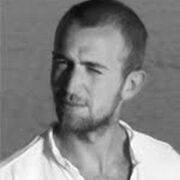 Ben Andrews has worked with thechineseroom since Korsakovia in 2009 and he supplied concept art to all of their projects. Ben comes from a traditional art background painting large acrylic landscapes. In 2008 he transferred his skills to digital painting and began a career in concept art for the entertainment industry. Ben is also Senior Artist for Inertia Games Studios, UK.
Biography
Edit
Ben Andrews has worked on Korsakovia as well as the 2012 remake of Dear Esther.
References
Edit
Ad blocker interference detected!
Wikia is a free-to-use site that makes money from advertising. We have a modified experience for viewers using ad blockers

Wikia is not accessible if you've made further modifications. Remove the custom ad blocker rule(s) and the page will load as expected.